Remote..... nestled deep in the spectacular backcountry
of southwestern Oregon's mystical Siskiyou Mountains,
where two wild and beautiful canyons come together...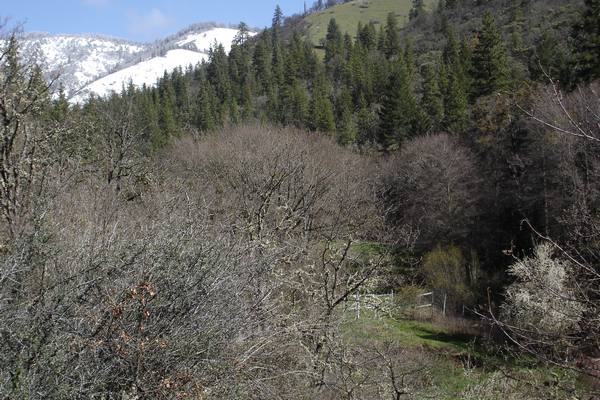 The creek canyon opens out of a wilderness watershed into an intimate little valley
where organic gardens and rustic cabins await amid a string of old trout ponds,
waterfalls, and lush green meadows for gathering and growing.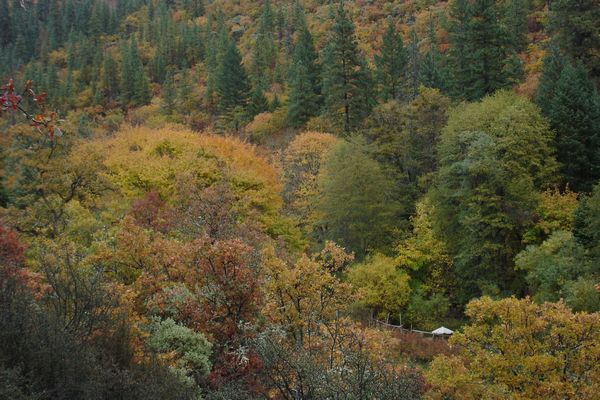 The creek canyon, carrying pristine sweet-water for gardens, drinking, swimming & bathing....
for the ducks, ouzels, herons, otters, frogs, salamanders, turtles, newts....
and finally over the tallest waterfall into the deep canyon below,
spilling into the river's larger flow.......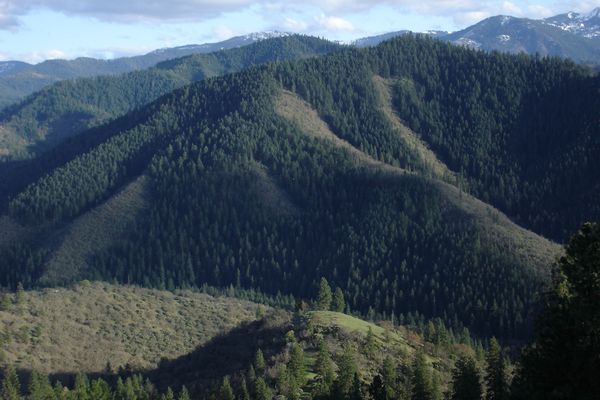 The little river, flowing from the highest crest of the Siskiyous,
deep in its splendid canyon, roaring and singing its endless riversong,
serenading us as we garden, dance, explore, swim at Slide Rock Falls,
and camp under the closed canopy of exquisite riverside forest.

River and creek..... two canyons.......
surrounded by thousands of acres of the proposed Dakubetede Wilderness,
home to countless deer, cougar, bear, elk, birds, butterflies,
rare plants and trees, numerous ecosystems of exceptional biodiversity.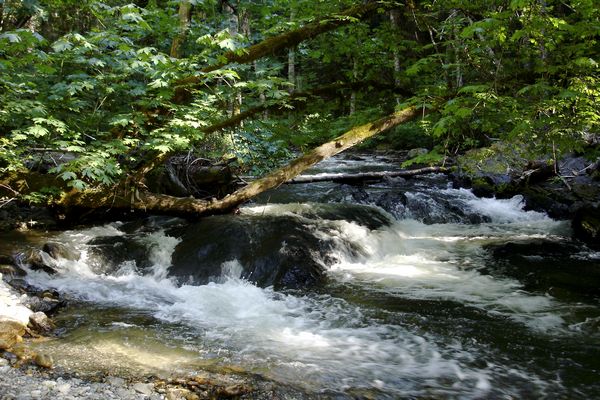 Where these canyons connect, we engage energies of the four directions,
going deep in four DEEPWILD.ORG dimensions, living the life of Deep Ecology.
We GIFT it through Birch Creek Arts and Ecology Center.
We TEACH it through Dakubetede Environmental Education Programs.
We LIVE the life of Deep Ecology at Trillium Farm.
We put it into ACTION with Threatened & Endangered Little Applegate Valley.
And we let it flow like the precious water in the River, back to the Source.